Vi är många som upprörs av det som händer i Ukraina just nu och på studion har vi både elever och personal som berörs.

Därför vill vi hjälpa till med det vi kan och släpper 10 gratis klasser, där ni som deltar donerar/swishar valfritt belopp direkt till 900 80 79 som bidrar till Röda Korsets hjälparbete i Ukraina. Eller donerar till en Ukrainsk ideel förening i Sverige - Nordic Ukraine Forum som hjälper ukrainska flyktingar i Sverige, till Bank Giro nr. 280-8228.

Klasserna bokas via Agendo.

Vänligen avboka i tid så att någon annan får chans att delta om du får förhinder.
Pole 4 Ukraine

Torsdag 24 Mars 12:00 - 13:00
Torsdag 31 Mars 12:00 - 13:00
Torsdag 7 April 12:00 - 13:00

Petra som driver studion undervisar på Svenska (och Engelska om någon önskar det) bjuder in till en rolig pole klass med fokus på dans och rörelseglädje.
Hela klassen kommer ägnas åt att skapa en koreografi och alla kan vara med!

Petra who run the studio invites you to a fun pole class with focus on dance and the joy of movement. The class will be dedicated to creating a choreography and everyone can participate! Can Teach in English if you wish that.

Flex 4 Ukraine

Torsdag 24 Mars 11:00 - 12:00
Torsdag 31 Mars 11:00 - 12:00
Torsdag 7 April 11:00 - 12:00

Jenny (som är från Ukraina och således undervisar på Engelska) bjuder in till en utmanande flex klass som är öppen för alla.
Under flex klassen går vi igenom hela kroppen, du får här en chans att fokusera extra mycket på vanliga problemområden såsom baksida lår, bröstrygg, höft och säte. Kanske är du stel i hamstrings, trött i bröstrygg och nacke eller sitter du mycket på jobbet? Vi tänjer mjukt och säkert på de stora områdena.
Vi jobbar aldrig i positioner som våra kroppar inte är redo för. Passar alla nivåer.

Jenny who's from Ukraine teaches English. She invites you to a challenging flex class that's open to everyone. We go through the whole body, here you get a chance to focus extra on problem areas such as the back of the thighs, thoracic spine, hips and buttocks. Maybe you are stiff in the hamstrings, tired in the chest and neck or do you sit a lot at work? We stretch softly and safely in the large areas. We never work in positions that our bodies are not ready for.

Pole 4 Ukraine
Söndag 20 Mars 14:30 - 15:30
Söndag 27 Mars 14:30 - 15:30
Söndag 3 April 14:30 - 15:30
Söndag 10 April 14:30 - 15:30

Inna som just kommit från Ukraina (och undervisar på Engelska) bjuder in till en dansant pole klass med mycket flow. Alla kan vara med!
Klassen består av: Uppvärmning (10 minuter), Dans & Tricks (40 min), Stretch (10 min).

Inna who has just arrived from Ukraine teaches in English. She invites you to a dancing pole class with a lot of flow. What we'll do during the class: Warm-up (10 min), Dance & Tricks (40 min), Stretch (10 min). Everyone can join!
Train 4 Ukraine
Tisdag 29 Mars 10:30 - 12:00

Vi inbjuder dig att träna, koppla av och bara spendera tid med nytta i ett bra sällskap. En uppvärmning i dansstil och en uppsättning stretchövningar för hela kroppen med inslag av yoga och pilates är ett värdigt alternativ till ett vanligt träningspass. En speciellt utvald uppsättning övningar riktar sig till olika muskelgrupper och förbättrar ledernas funktion, förbättrar koordinationen av rörelser, ökar uthålligheten, främjar viktminskning och förbättrar humöret. Slappna av och koppla ihop sinnet, kroppen och själen, hitta vägen till dig själv, avslappning och meditation hjälper. Vi lär dig gärna hur du kan njuta av livet!

We invite you to train, relax and just spend time with benefit in a good company. A dance-style warm-up and a set of stretching exercises for the whole body with elements of yoga and Pilates is a worthy alternative to a regular workout. A specially selected set of exercises is aimed at different muscle groups and improves the functioning of joints, improves coordination of movements, increases endurance, promotes weight loss and improves mood. Relax and connect the mind, body and soul, find the way to yourself, relaxation and meditation will help. We will gladly teach you how to enjoy life!

Приглашаем потренироваться, отдохнуть и просто провести время с пользой в хорошей компании.
Разминка в танцевальном стиле и комплекс упражнений на растяжку всего тела с элементами йоги и Пилатес - достойная альтернатива обычной тренировке.
Специально подобранный комплекс упражнений направлен на разные группы мышц и улучшение работы суставов, улучшает координацию движений, повышает выносливость, способствует похудению и поднимает настроение.
Расслабиться и соединить ум, тело и душу, найти путь к себе, помогут релаксации и медитации.
Мы с радостью научим вас получать удовольствие от жизни!
Chair 4 Ukraine
Fredag 22 April 18:00 - 19:00
Fredag 29 April 18:00 - 19:00

Lesia (som har släktingar i Ukraina) brinner för Ukrainas frihet och längtar efter att komma tillbaka till det vackra ukrainska staden Odessa för att besöka sina föräldrar. Lesia bjuder in er på en open level Chair klass som passar alla. Du lär dig Chairtekniker och dansar mycket under klassen. Vi börjar med styrka och avslutar med stretch. Under hela klassen spelas Ukrainsk musik.

Lesia (who has relatives in Ukraine) is passionate about Ukraine's freedom and longs to return to the beautiful Ukrainian city of Odessa to visit her parents. Lesia invites you to an open level Chair class that is open for everyone. You learn Chair Techniques and dance a lot during the class. We start with strength and end with stretch. Ukrainian music is played throughout the class.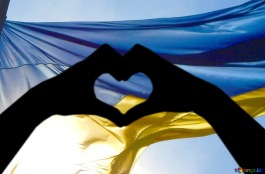 Jenny as person is very fitness and sport oriented. Pole dance became as hobby in 2011. She has also trained Pilates, stretching, belly dance and body "plastic" for several years. After a while of training and exercising she opened up her own studio in Ukraine in 2013.

Jenny leading star is that all training needs to be on the permissions that it's fun, healthy, and giving pleasure at the same time. Exercising must be safe and healthy for the body.

Sports and dancing will always be with me. Body tone, stretching are vital things for a person, the more flexible and softer we are, the longer we keep our young and beautiful body.
My name is Inna and I am from Ukraine . I am a professional pole dancer for more than 9 years and an IPSF competitor. In my country I have my own pole dance school, where I have personal and group classes. I pay attention and insure every student during the class.
On Sundays you will learn how to combine dance and tricks elements. During this class you will try different tricks and interesting combos with dance elements.
Dance part is exclusive! Let's develop your pole dance skills together!